On And Off Season Discount On Christmas Lights
The decorative lights lit up any occasion. But the application of these lights is at the peak during the Christmas season. One can easily say that the sale of Christmas lights is on the top in the decorative light business. Companies and retails store design promotion during off-season and peak season for discount Christmas lights. During peak season, stores allot dedicated areas for display of Christmas lights. Christmas light comes in tons of color and designs. There is numerous type of Christmas lights. Some are as follows:
• Mini Strings lights- Mini string lights contain smaller bulbs and they are traditionally linked with Christmas because of this one of the oldest version of Christmas light.
• Battery Operated lights- These lights have the same functionality as of flashlights but they have a different type of bulbs and color. They are operated through battery power and due to this feature. They have a higher cost of power cost as compare to ordinary Christmas lights.
• Animated and Color Changing Lights- Some lights contain bulb or LEDs which are engraved with animated characters. When lit in strings these characters seems like animation sequence. Most of the time single unit of these Christmas lights contain different color diodes which change color with regular intervals. This enhances the ambiances and provides maximum variety of colors with limited lights.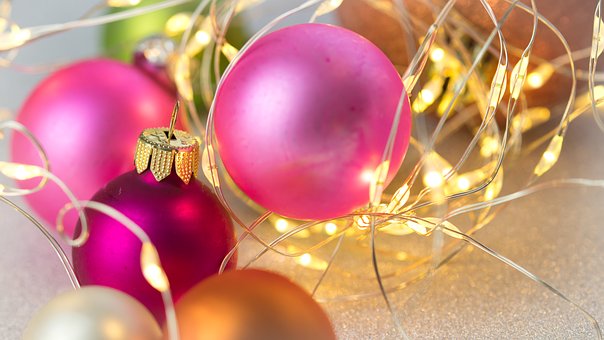 • Large bulb Lights- Large bulbs lights are also conventional lighting for Christmas. But now they are less in use due it's tedious to handle large bulb strings and in comparison to LED lights, they have limited colors and designs.
• Net Lights- This type of Christmas lights are getting popular nowadays. In this type, strings are interlocked with each other as net and they can be anchored from one place to another. They will be displayed as NET. These are in popular use for open-air areas where they can be anchored between two buildings and will serve roof net made of lights.
The Christmas lights are an item that is on the list of every buyer during Christmas. Only buying light will not serve the purpose. But people should be knowledgeable to install these lights properly in the right fashion, so they can enhance the ambiance. Otherwise, external help can be hired but during the Christmas season, prices for light installation are very high. It ranges from $80 to $ 300 or more, depending upon the cover area.
Christmas lights if handled with care and properly stored then they can be used for multiple years. It is always recommended to put off these lights after 2-3 days of Christmas. As longer these lights will be hanged, they will get damaged due to air, snow or any external factor. These Christmas lights will always remain an integral part of Christmas decorations and celebrations.